Enterprise
BUSINESS TO BUSINESS
SOLUTIONS
OVERVIEW
OVERVIEW
Smart Tradzt platform is a collaborative end-to-end, yet modular digital Saas solution which enables increased profitability, productivity, resilience and sustainability through our solution components:
SOLUTIONS
SOLUTION CAPABILITIES
---
B2B eCommerce
Help B2B companies (including commodity and specialty product industries) to provide a modern frictionless B2B eCommerce platform to grow businesses and allow great customer experience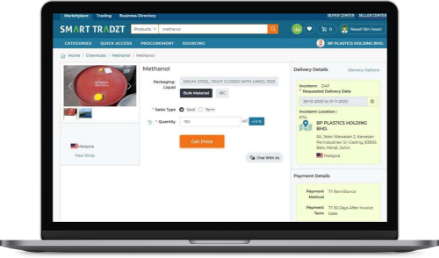 Pricing / Commercial Decision Optimization
Help achieve sales effectiveness and improve revenue and profitability through:
Customer Price Offer optimization
Revenue Suggestion enhancements
Deal Negotiation improvement
Revenue Leakage reduction
Trade Facilitation
Enable efficient Post-Trade processes across ecosystem partners, smoothen cross-border processes and supports visibility to key process milestones with
Instant Information Transfer / Status Update
Digitized & Collaborative Process
Secure & Tamper Proof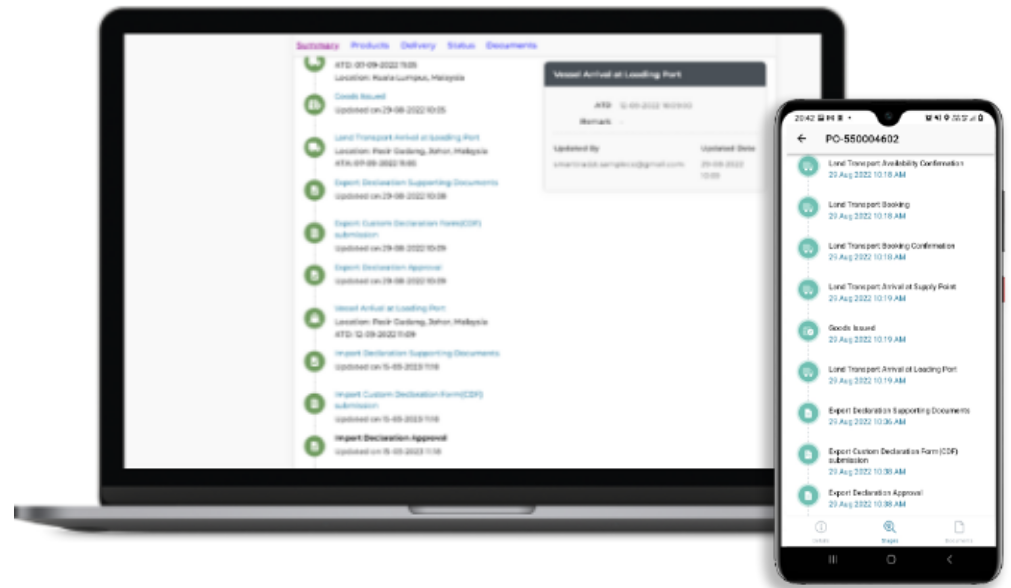 Supply Chain Visibility, Resilience, planning, optimization & Traceability
Help gain control, reduce disruption impacts, achieve resilience, minimize costs and improve customer trust & satisfaction in a world of increasing unpredictability, more frequent supply chain disruptions and growing customer expectations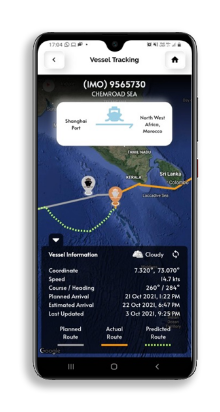 Supply Chain Visibility
- Real-time vessel tracking
- Predictive ETA
- Real-time land delivery tracking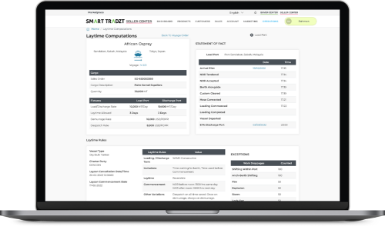 Proactive Demurrage Management
- Proactive notification of demurrage risk
- Statement of fact, fixture notes
- Collaborative laytime and demurrage calculation

Supply Chain Resilience
- Proactive shipment delay notification
- Simulation of impact of disruption
- Resolution of disruptions e.g. unplanned shutdown


Transportation Optimization
- Order aggregation
- Load, vehicle size and route optimization


Shipment Co-Loading
- Co-loading opportunity identification


Supply Chain Planning
- Demand forecast
- Supply planning


Blockchain Traceability
- Tracing supply origin
- Tracing product conditions (e.g. temperature)
Sourcing Decision Optimization
Provide sourcing and procurement decision support to enable improvement for direct material purchasing cost
---
Besides providing modular enterprise B2B solutions, we also provide marketplaces. We currently operate an Agriculture Marketplace (Agro Tradzt). The marketplace is developed based on the foundation provided by our B2B Enterprise solutions.
Upcoming marketplace covers Commodity Industry (such as Chemicals, Metal & Mining, Agriculture Commodities)