Back
Leadership Team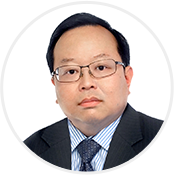 CK, Chung
Managing Director, Founder
CK Chung has more than 15 years of Pricing & Profitability Management experience and more than 20 years of consulting experience. He specialises in B2B & B2B2C Pricing Management and is highly competent in Commercial Excellence and Supply Chain Management.
CK is the Managing Director of Smart Tradzt corporation (formerly known as Acceval), a company specialising in Pricing & Commercial Excellence and Collaborative Commerce. Prior to that, he was a Senior Manager at Accenture and Deloitte Consulting. He worked for Shell Eastern Petroleum before joining the consulting industry.
CK has led multi Pricing Excellence Transformation projects for Fortune 500 companies, both regional conglomerates as well as Multinational Companies. CK was also involved in global transformation projects during his time in Major consulting companies.
His project experience included companies such as PETRONAS, Dupont, Sumitomo Chemical, Sanofi, Becton Dickinson, Carlsberg, Exxon Mobil, Petro Rabigh, The Polyolefin Company, Caltex, Akzo Nobel, Chevron Phillips Chemical, Ranbaxy Pharmaceutical, Telekom Malaysia, Baxter, etc.
CK is also an Executive Director of Asia Pricing Professionals. He was a guest lecturer at Macquarie University (Australia) and National University of Singapore.