Back
Leadership Team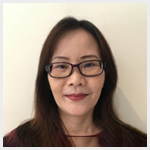 Sophie Chung
Senior Manager
Sophie has extensive experience in the ICT industry. 20 years of experience in total, 10 years of which is in Project Management / Product Management role.
Before joining Smart Tradzt, she formerly worked at HCL Consulting, Australia.
She leads various implementation projects for our major clients as well as managing development of our different solution offerings.
She is highly qualified in project management as exemplified by her previous experience running large scale implementation projects with over 300 consultants. Sophie is PMP and SCRUM Master Certified.